A quick guide
---
POP UP ASIA Trade Fair – The most inspiring lifestyle exhibition in Asia
2023 7th POP UP ASIA Trade Fair, Register now!
Launching of New Products x Cross-Industry Networking x Business Matchmaking
Join us and experience the exhilaration of connecting with over 2000+ procuring buyers, attracting 1,500,000+ participants, and showcasing your brand alongside 1200+ fellow exhibitors. With a staggering transaction amount of over 120 million dollars and representation from 30+ Asian cities, this is your opportunity to make a significant impact in the market.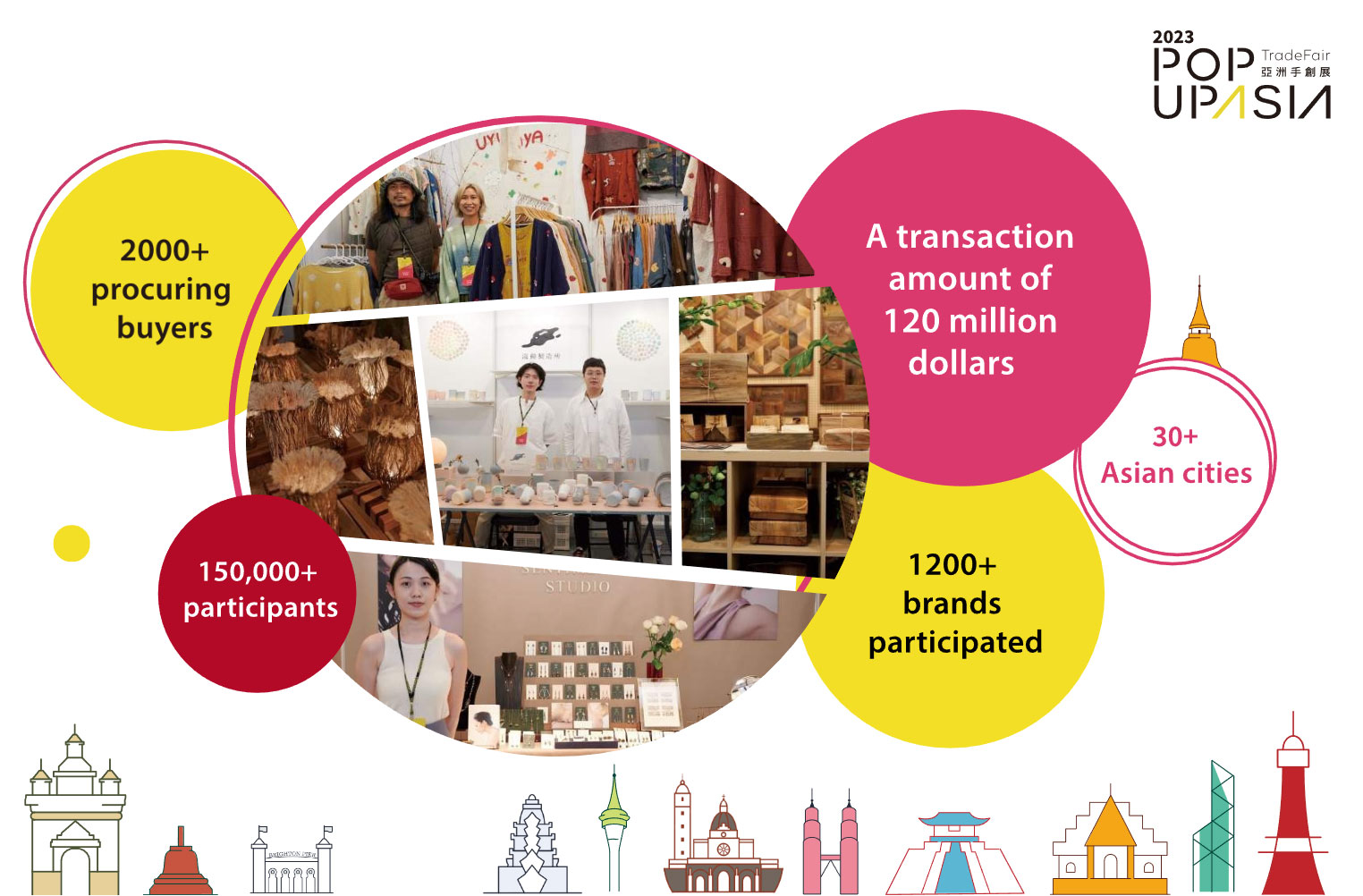 Asia's premier destination for emerging brand owners and business networking. From the perspective of brand entrepreneurs, we illuminate the latest trends in the Asian lifestyle industry, offering a dynamic platform for cross-industry networking and fostering in-depth business cooperation.
At POP UP ASIA, we bring together an exceptional lineup of partners, including renowned international brands such as Samsung, Swarovski and collaborating illustrator Filip Pagowski. These esteemed collaborators exemplify the spirit of innovation, creativity, and forward-thinking that defines our event.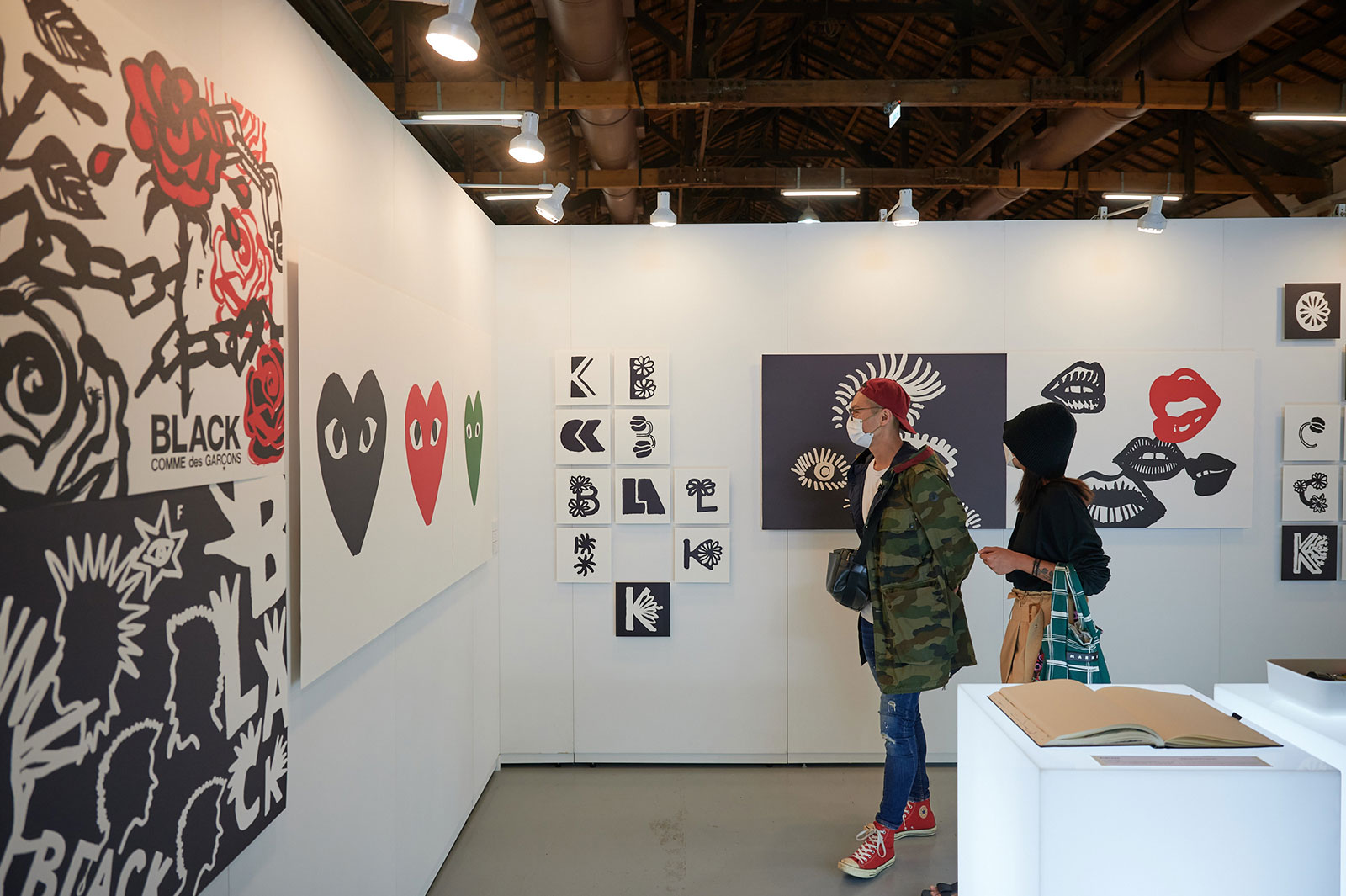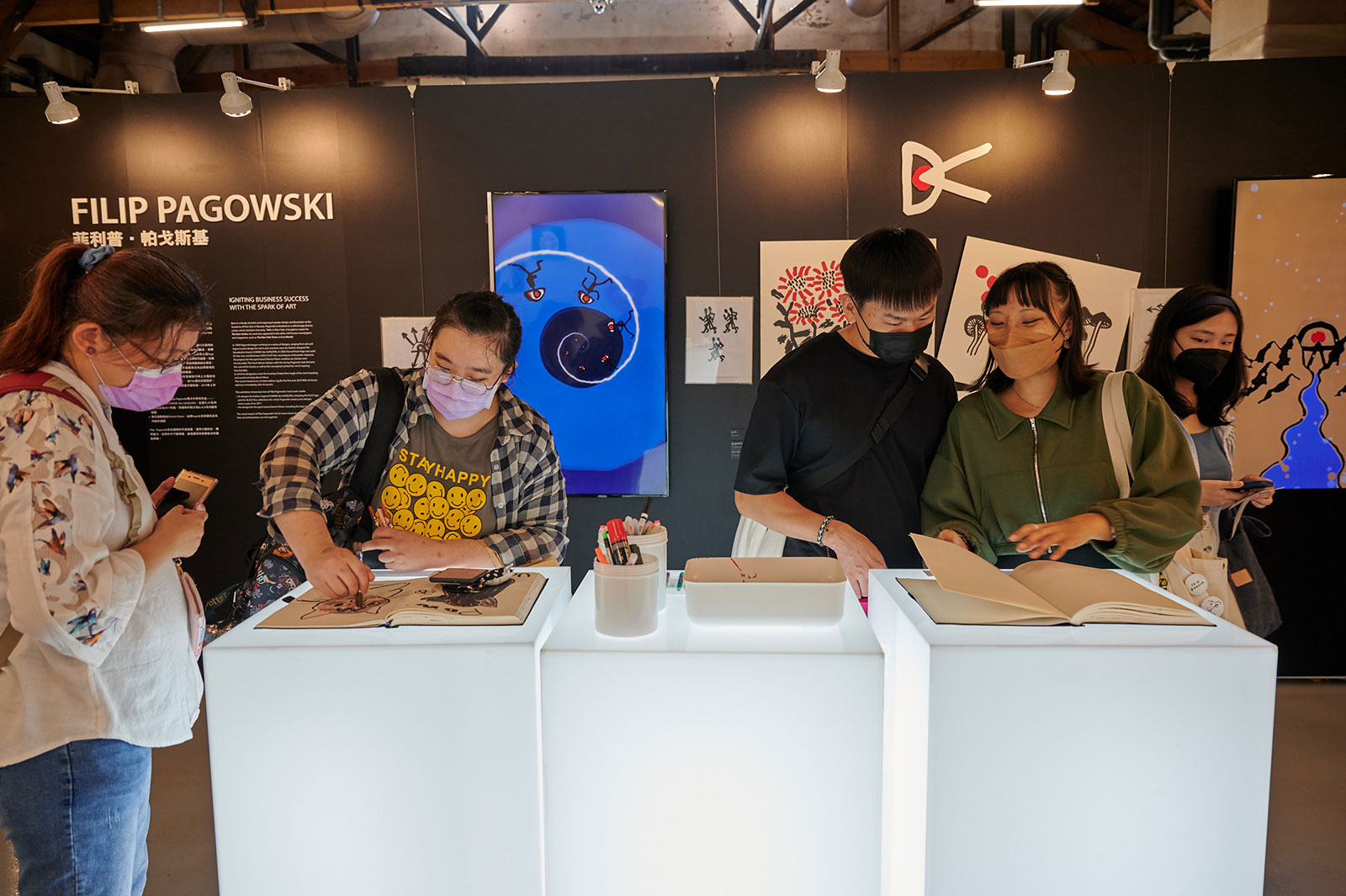 By participating in POP UP ASIA Trade Fair, you'll have unparalleled access to industry leaders, trendsetters, and influential decision-makers. Forge valuable connections, explore strategic partnerships, and gain insights from these global brand powerhouses.
Our platform goes beyond a traditional trade fair, providing an immersive experience that showcases the best of Asian craftsmanship, creativity, and entrepreneurship. Whether you're a trader, distributor, licensee, or corporate buyer, POP UP ASIA Trade Fair offers a vibrant marketplace to discover unique products, connect with rising brands, and expand your business horizons.
Don't miss the opportunity to be part of this dynamic gathering of industry visionaries. Join us at POP UP ASIA Trade Fair and experience the convergence of innovation, collaboration, and international brand partnerships that shape the future of the Asian lifestyle industry.
How can POP UP ASIA Trade Fair elevate your brand?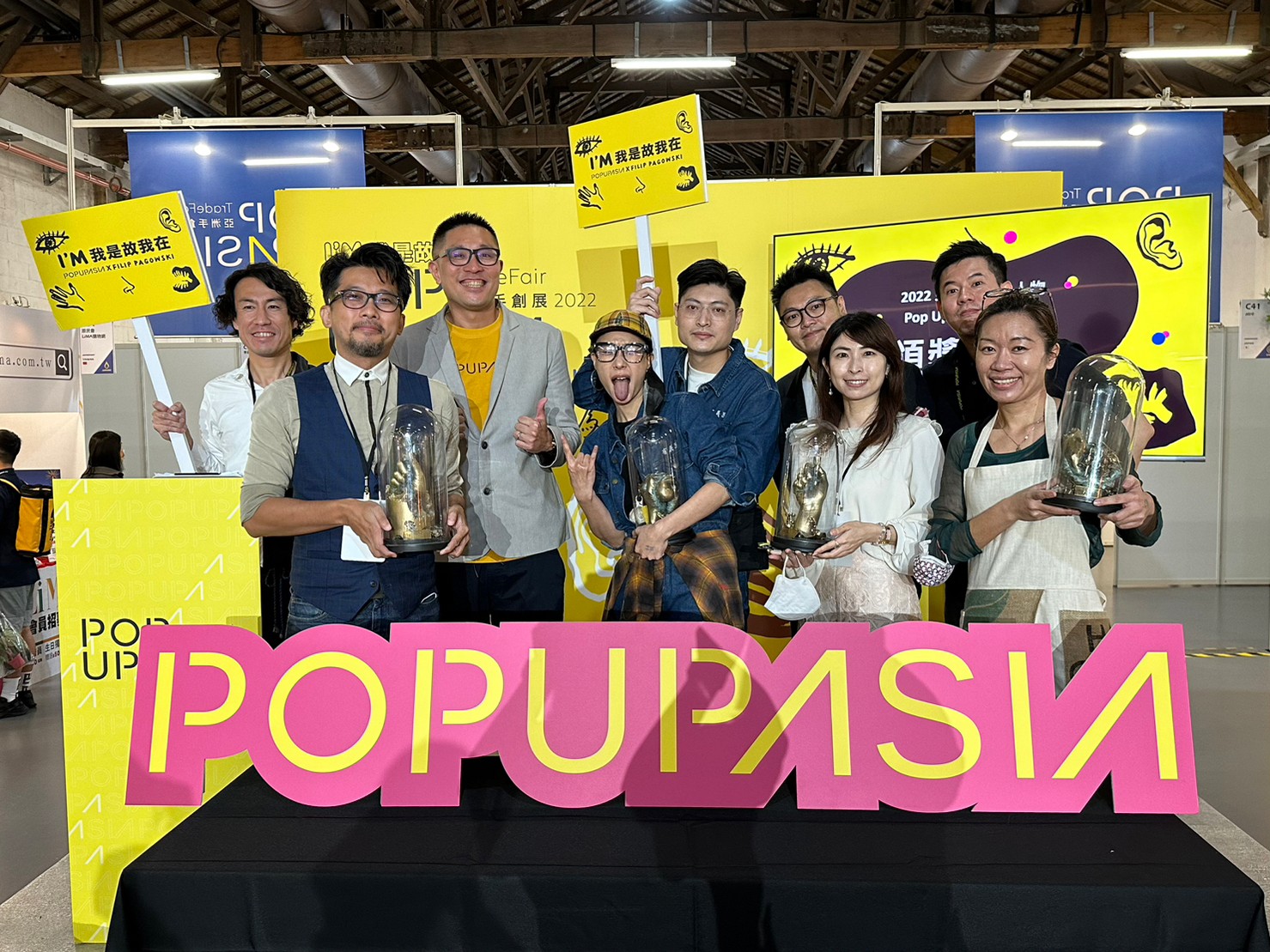 As a brand exhibitor, here's what you can expect:
1. Positive Influence on Brand Operation
Join the ranks of 86% of exhibitors who have experienced a positive impact on their brand's operation and business growth through POP UP ASIA Trade Fair. Witness firsthand how this platform can elevate your brand to new heights.
2. Networking Events
Take advantage of dedicated networking events designed to connect you with the most potential buyers faster and easier. Forge valuable relationships with handcrafters, lifestyle promotion platforms, and industry experts from diverse Asian nations, expanding your unique perspective of Asia.
3. Business Matchmaking
Engage in fruitful discussions with Asian distributors, retailers, and platforms, unlocking opportunities for expansion into overseas markets. Leverage our business matchmaking services to connect with key players who are actively seeking collaborations with new brands and products.
4. International Forum for Brand Performance Upgrade
Stay ahead of the curve by participating in our international forum. Gain insights into the latest entrepreneurial trends and market status in Asia, empowering you with the knowledge and guidance for sustainable brand operation. Upgrade your performance and stand out in the competitive market.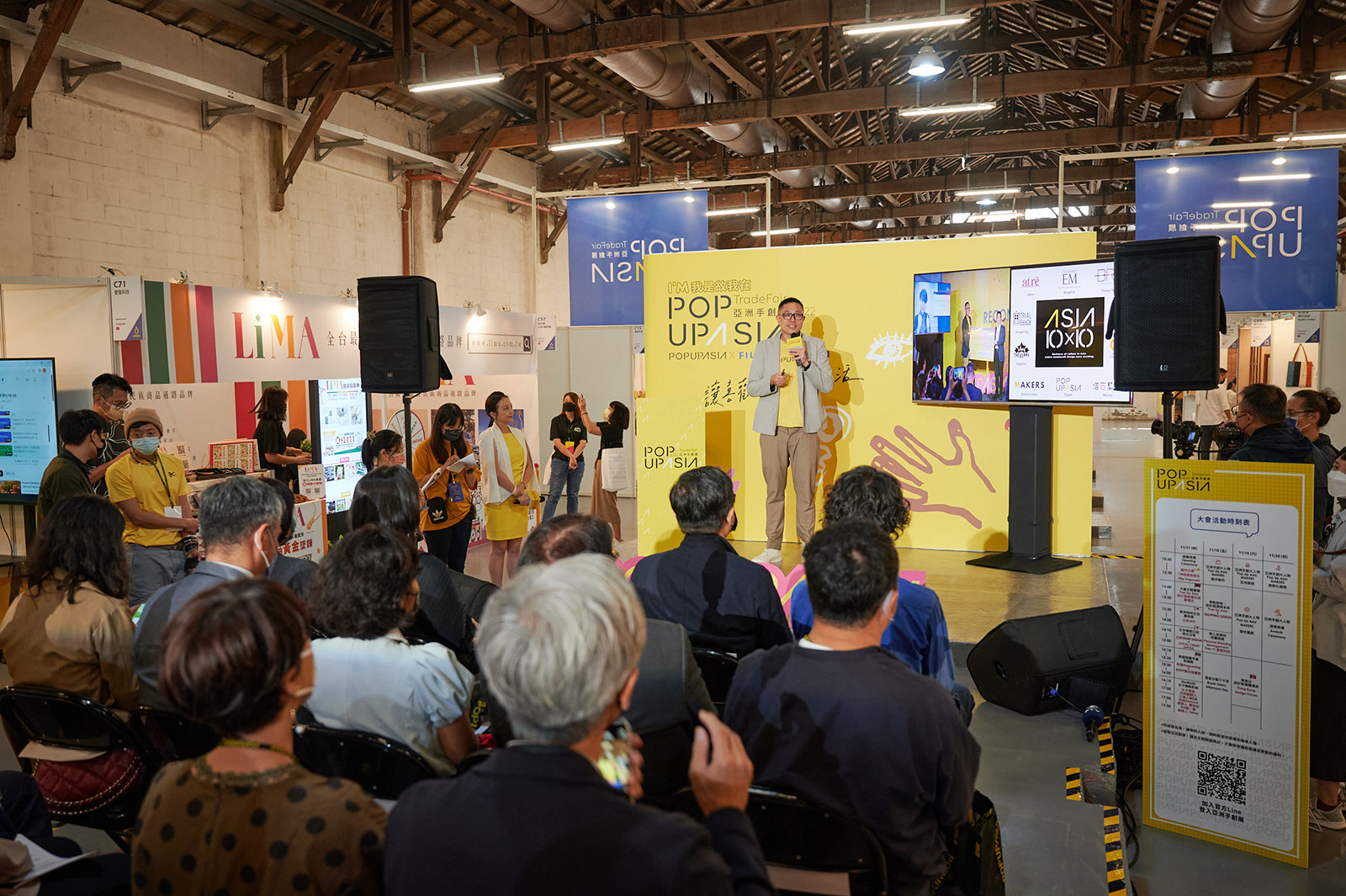 5. Increased Brand Awareness and Popularity
Tap into the demand of buyers actively seeking original lifestyle brands from all corners of Asia. With 98% of buyers expressing interest in purchasing from you and 91% looking for cooperation opportunities with new brands and products, POP UP ASIA Trade Fair is your platform to quickly increase brand awareness and performance.
6. In-depth Business Conversations
Engage in meaningful and productive discussions with buyers at the trade show. Join the 78% of exhibitors who have experienced more in-depth business conversations, leading to potential partnerships, collaborations, and expanded market reach.
Don't miss your chance to captivate buyers and make a lasting impression at POP UP ASIA Trade Fair. Register now and seize the opportunity to elevate your brand's success on the grand stage of Asia's premier lifestyle fair!
What makes POP UP ASIA a must-visit for buyers?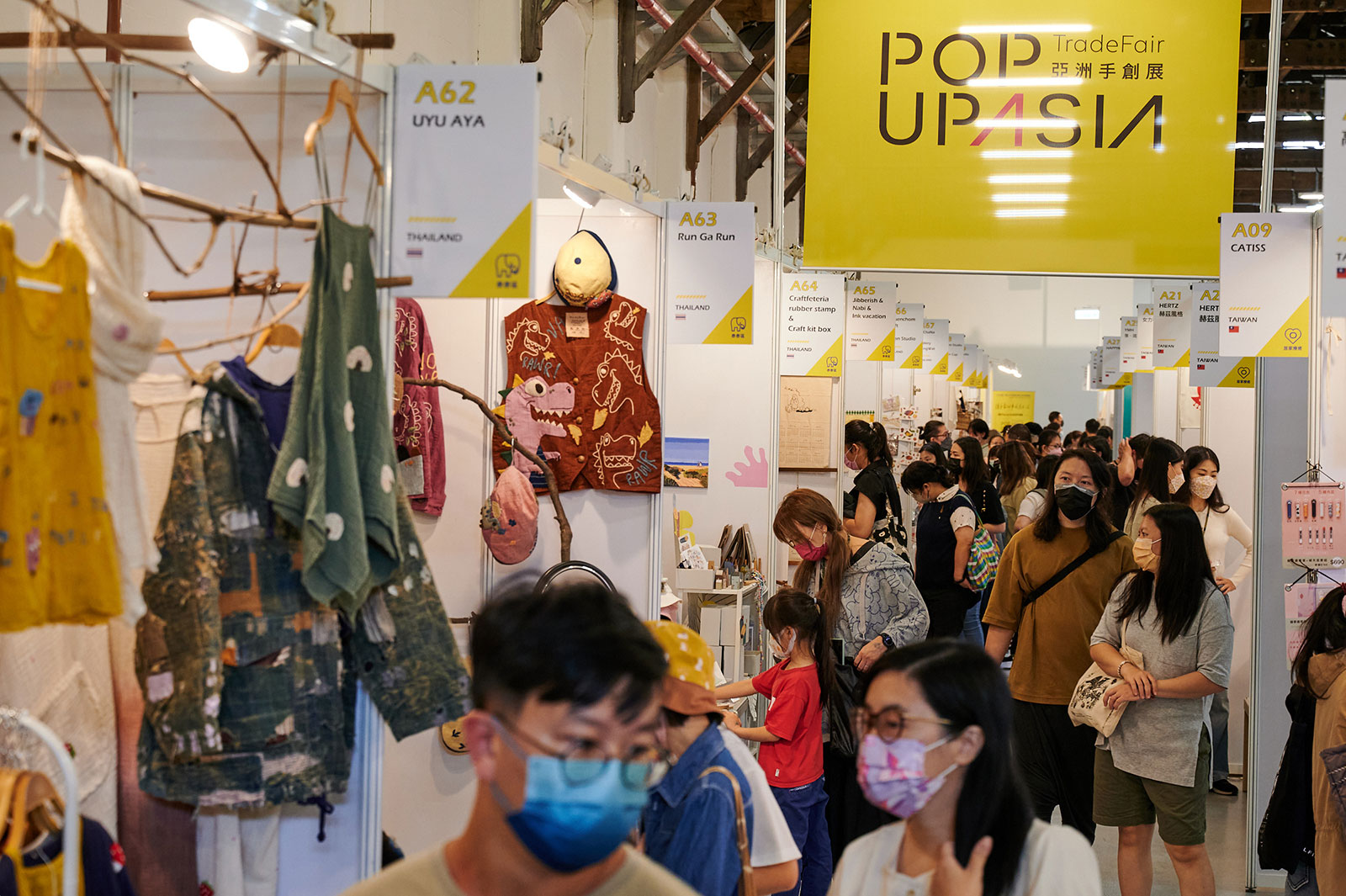 As a buyer, attending the POP UP ASIA Trade Fair is an exciting opportunity that promises a host of benefits and experiences. Here's what you can expect:
1. Discover Unparalleled Craftsmanship and Customization
Immerse yourself in a world of exceptional craftsmanship and personalized creations. At POP UP ASIA, we curate the finest handmade brands that embody exquisite skill, attention to detail, and a passion for creating unique products. You'll encounter techniques and textures that are truly one-of-a-kind, setting these brands apart from mass-produced items. Prepare to be amazed by the creativity and quality on display.
2. Sustainable and Environmentally Friendly Offerings
Our exhibitors prioritize limited production and sustainable practices. They take pride in offering beautiful and distinctive products that are also conscious of their environmental impact. Through their designs, they incorporate locally-sourced materials and employ sustainable manufacturing techniques, ensuring that your purchases contribute to the preservation of local economies and communities.
3. Customization to Meet Unique Needs
These brands understand the importance of offering something special to your customers. Whether it's customizing products, materials, or services in small or large quantities, they go the extra mile to cater to individual preferences. This level of customization allows you to provide a truly personalized and memorable experience for your clientele.
4. Network with the Best-in-Class Asian Brands
At POP UP ASIA, you'll have the opportunity to connect with the cream of the crop in the Gift & Lifestyle, Jewelry & Accessories, and Home Décor categories. Our trade fair attracts top-tier Asian brands that are known for their creativity, quality, and innovation. By engaging with these brands, you can forge valuable partnerships and access a wide range of captivating products.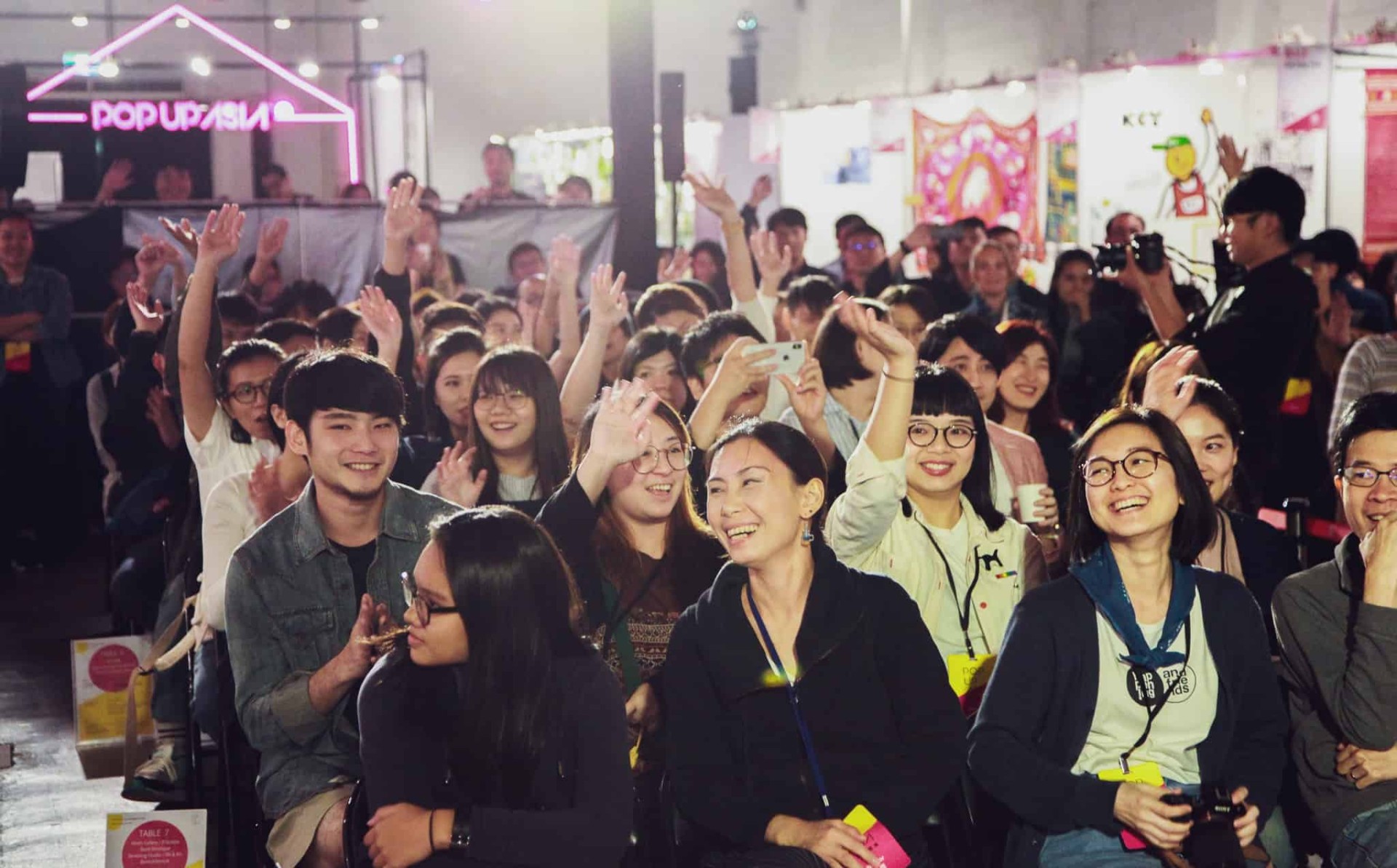 5. Stay Ahead of Market Trends
POP UP ASIA Trade Fair is not just about showcasing products; it's also a platform for staying informed about the latest trends in the Asian lifestyle industry. Participate in discussions, attend seminars, and engage with industry experts who will provide valuable insights and guidance on market dynamics, entrepreneurial trends, and the future of the industry. This knowledge will empower you to make informed decisions and elevate your business performance.
Join us at the POP UP ASIA Trade Fair and unlock a world of possibilities. From discovering exceptional craftsmanship and sustainability to accessing unique customization options and networking with industry leaders, this event is designed to enhance your buying experience and help your business thrive. Don't miss out on this extraordinary opportunity to elevate your brand and offer your customers the best that Asia has to offer.
【More Information】
◇ How to apply and register as an exhibitor for POP UP ASIA Trade Fair?
◇ 2023 7th POP UP ASIA Trade Fair, Register now!