A quick guide
---
POP UP ASIA Trade Fair
The most inspiring lifestyle exhibition in Asia
Launching of New Products x Cross-Industry Networking x Business Matchmaking
Asia's first B2B2C business exhibition focusing on emerging brands and business communication– from the perspective of brand entrepreneurs and spotlighting the Asian lifestyle industry trends – provides more cross-industry networking and further in-depth business cooperation to the traders, distributors, licensees and corporate buyers who want to keep up to date with market trends.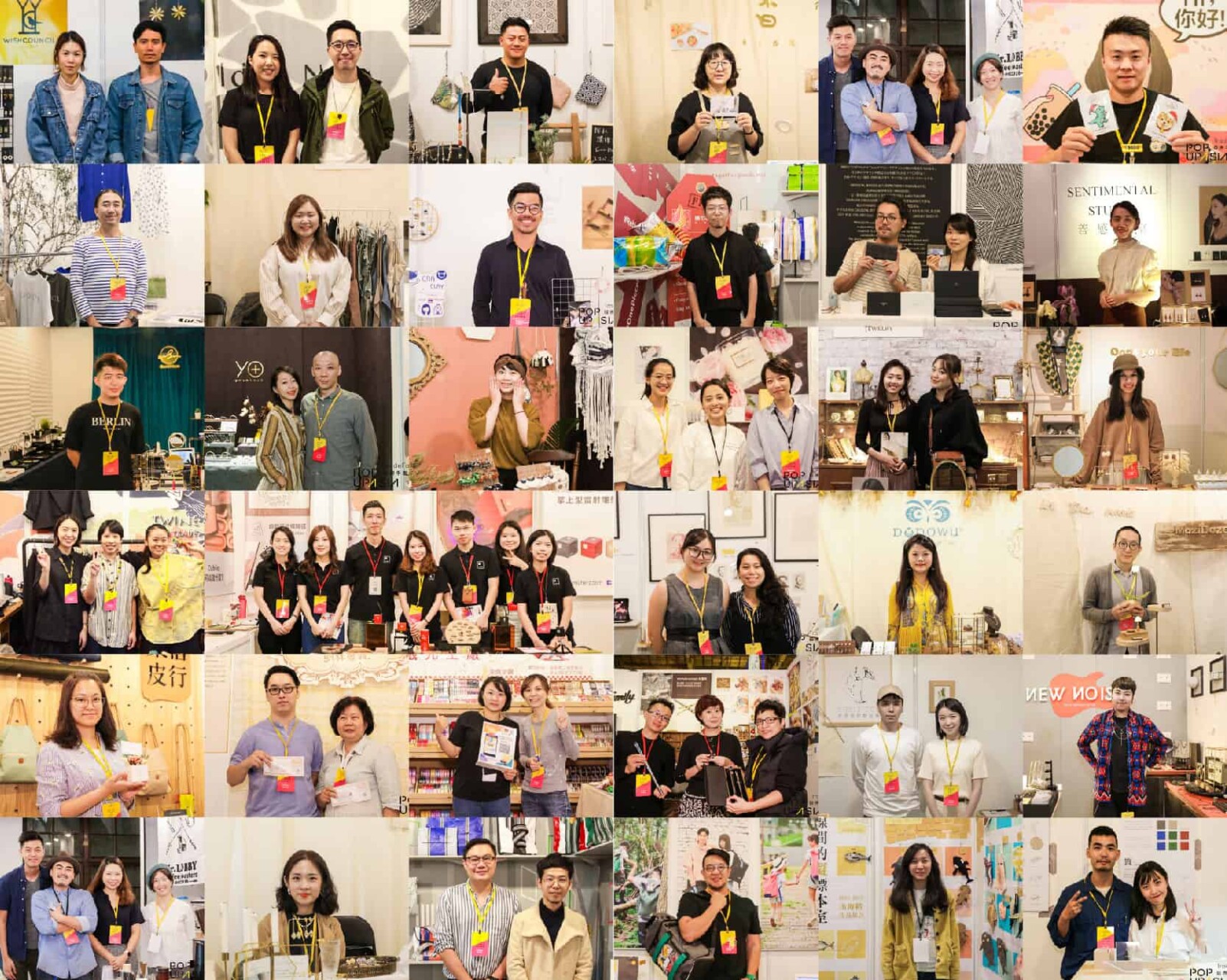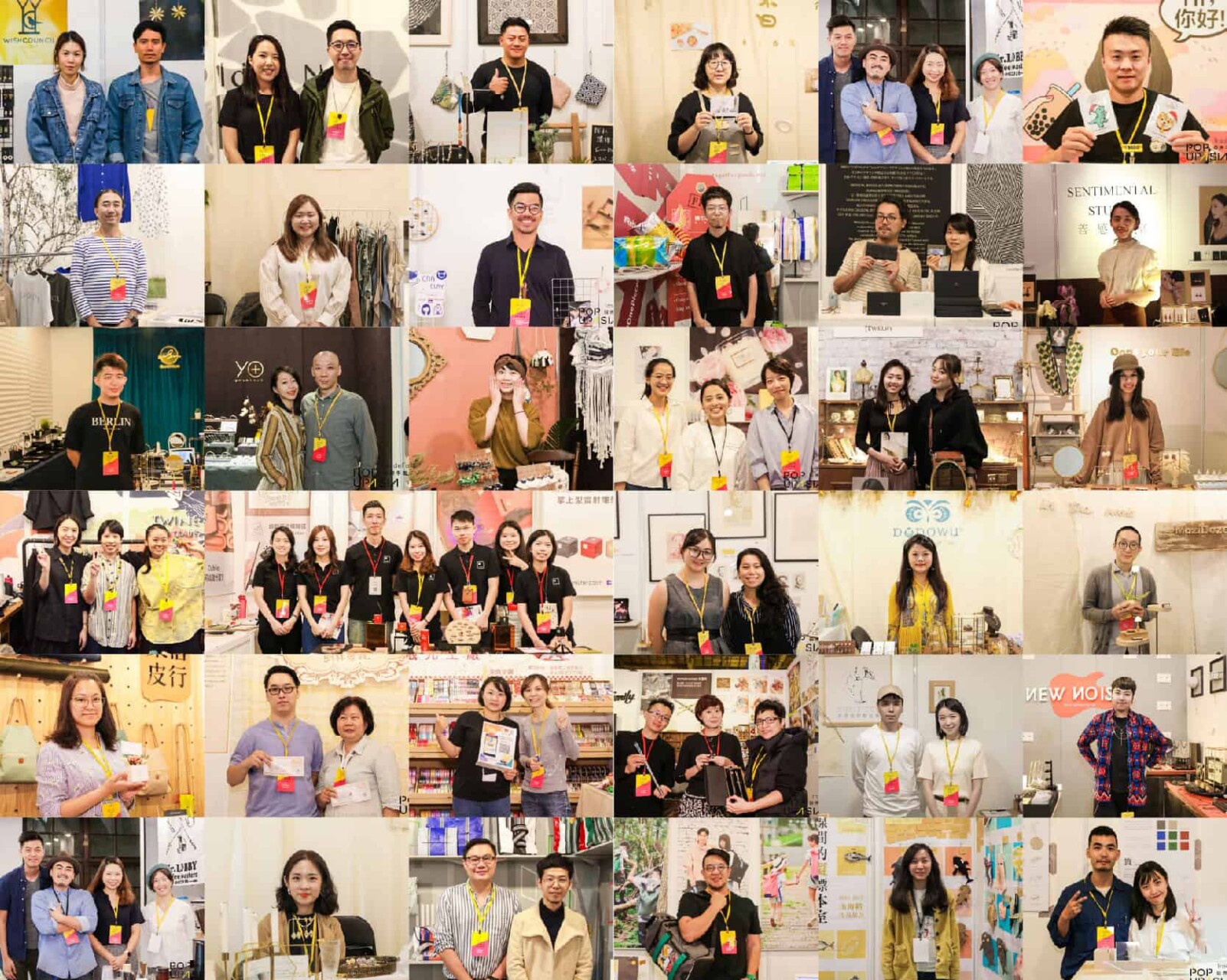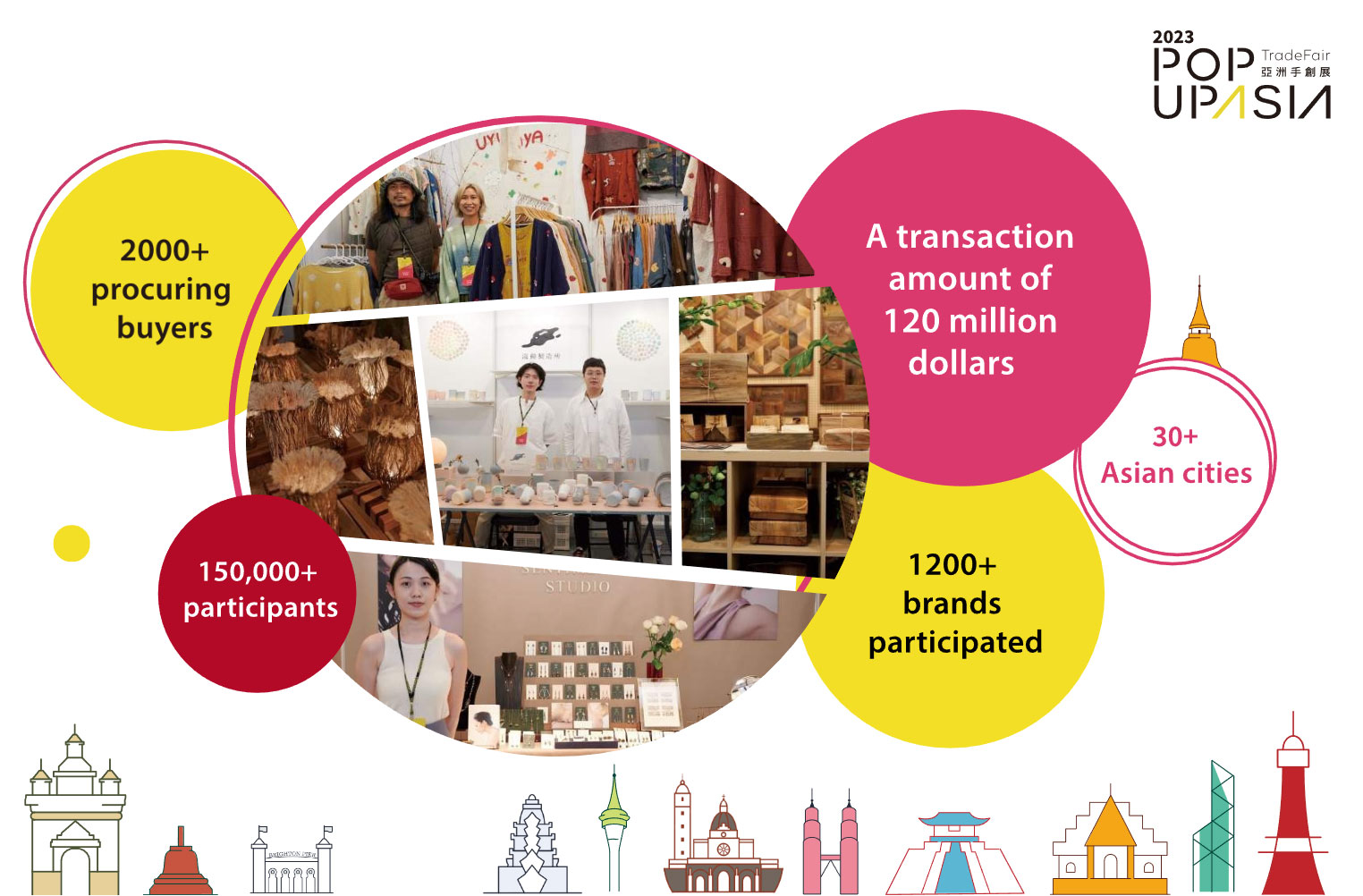 What can I have when I become the brand exhibitor?
86% of the exhibitors thought that POP UP ASIA Trade Fair had a positive influence on brand operation and business growth
The networking events to meet the most potential buyers easier and faster
Interact with handcrafters and lifestyle promotion platforms from various Asian nations to develop a unique Asia perspective.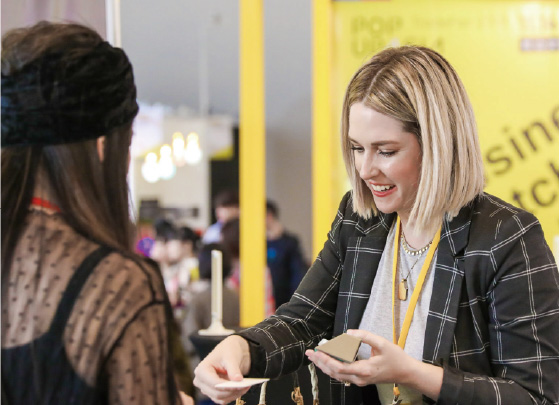 Business matchmaking to expand overseas markets
Carry out in-depth cooperation discussion with Asian distributors, retailers, and platforms.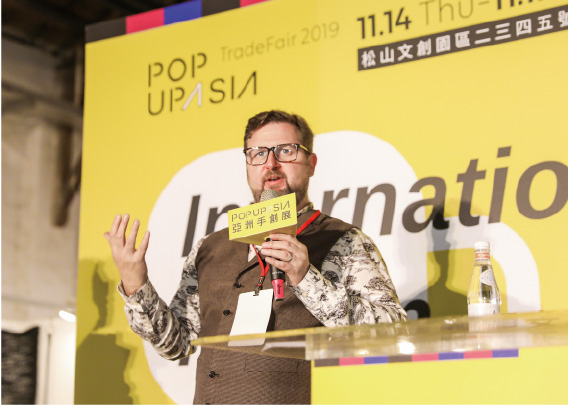 International forum to upgrade performance of the brand operation
Deliver the most up-to -date entrepreneurial trends and market status in Asia, and offer the guidance for sustainable brand operation.
Buyers are looking for you! Quickly increase brand awareness /performance at POP UP ASIA Trade Fair
98% of buyers are interested in purchasing original lifestyle brands from all over Asia.
91% of buyers are looking for cooperation with new brands/products by project at POP UP ASIA Trade Fair.
78% of buyers engaged in more in-depth business conversation with exhibitors at the trade show.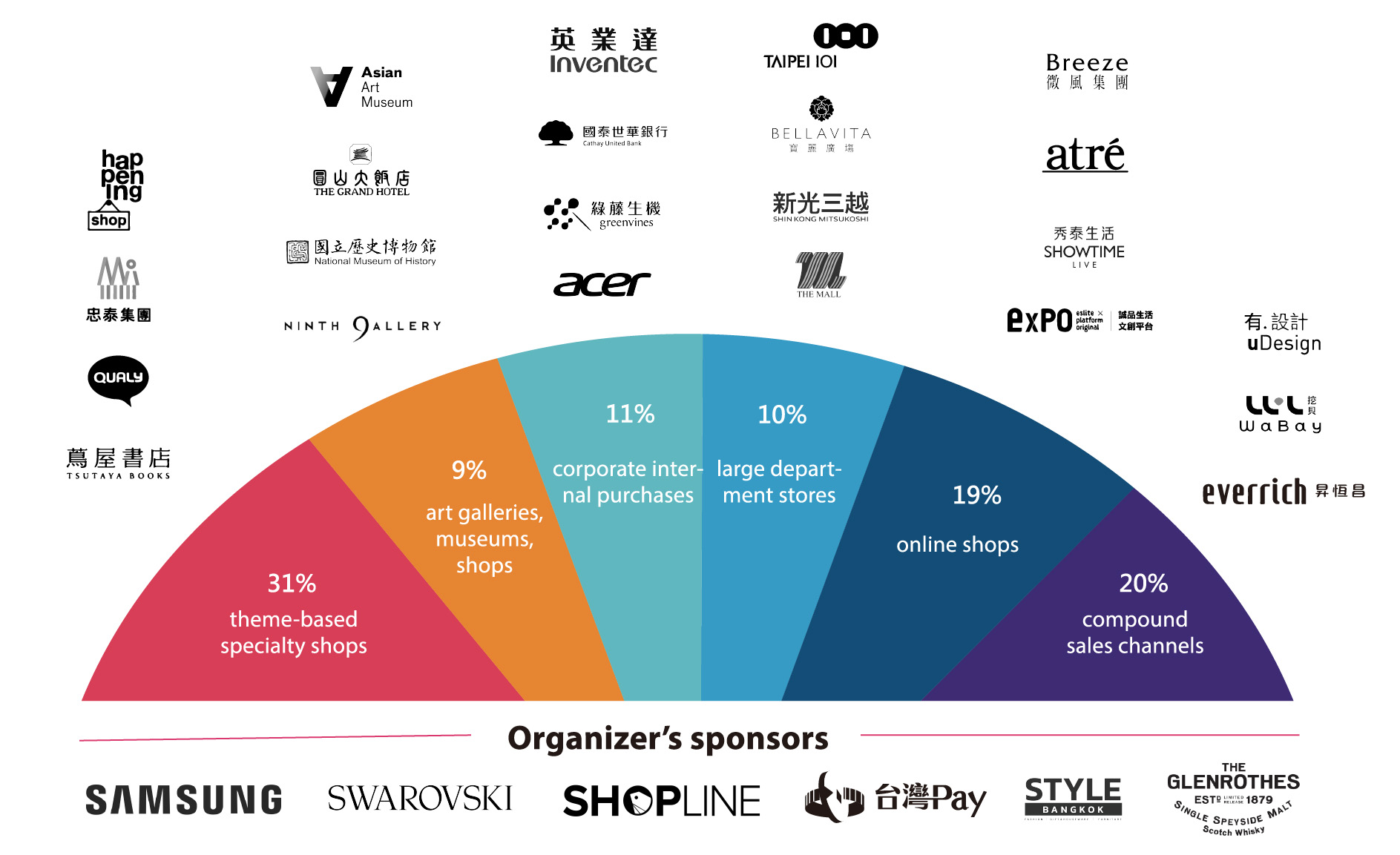 The POP UP ASIA Makers Award
The brand exhibitors can also have the right to register for the 'POP UP ASIA Makers Award,' which begins with online selection first and then the final judge by the professional judging group. The judges will select out the Asian high-quality brands containing both original spirit and market potential under the five indicators, including original value, community influence, creativity, market power and co-creation ability, who will compete for the four annual awards, 'Made by Hand,' 'Limited Production, 'Locally Made,' and 'Customization service.
The nominees will have the fair booth sponsored and also the exclusive interviews by the medias partnered with POP UP ASIA as well as a series of training courses and workshop to expand their brand influence.  

ASIA 10X10 Overseas Expansion Program
Continuing the spirit of bridging and supporting Asian originality, in 2022 POP UP ASIA collaborated with the artist Filip Pagowski to show his original artworks of the red heart-shaped logo working with Rei Kawakubo's COMME des GARCONS PLAY collection, for the first time in Asia.
Meanwhile, we also collaborated with creators on co-branding projects, including Taiwan's creative brands, Remainer(來本冊子), Scent Forest(香氛森林), and Twine Studio(繭裹子), to expand the brand new ideas for brand's product development and become the guidance for Taiwan's personal brands to learn the business models from the international creators.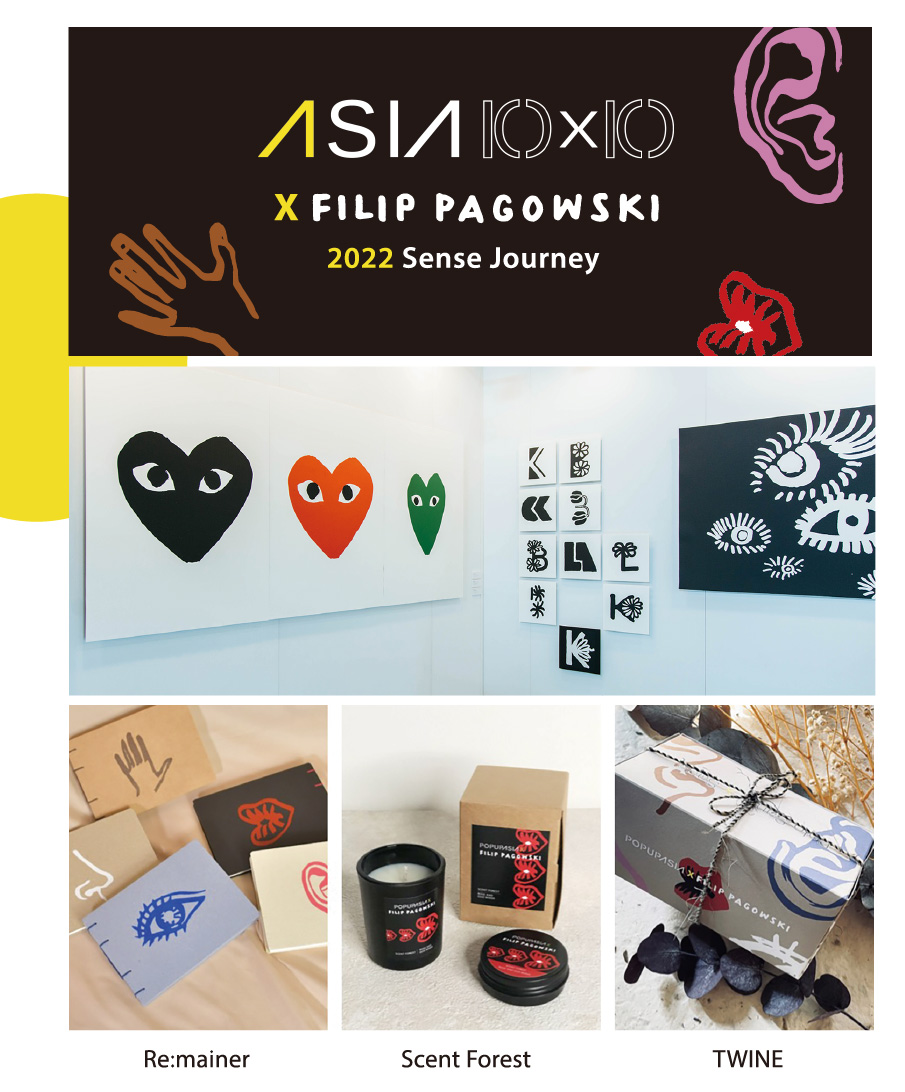 What if I don't pass the review?
From now on until June, POP UP ASIA will offer inline/offline courses and sharing sessions every month(Chinese language), which only open to the brands who are willing to participate in the 2023 POP UP ASIA Trade Fair! As long as you complete the [Free Register Brochure] process, you will get the first-hand courses information. After successful registration, there will be more learning resources coming for everyone!
How to write a good brand resume? How can I attract the judges and buyers the best? The following guidelines are free for you!
Is the POP UP ASIA TRADE FAIR right for me to show?
Suggestions for exhibition areas of different brand sizes and categories:
Clarify your product type first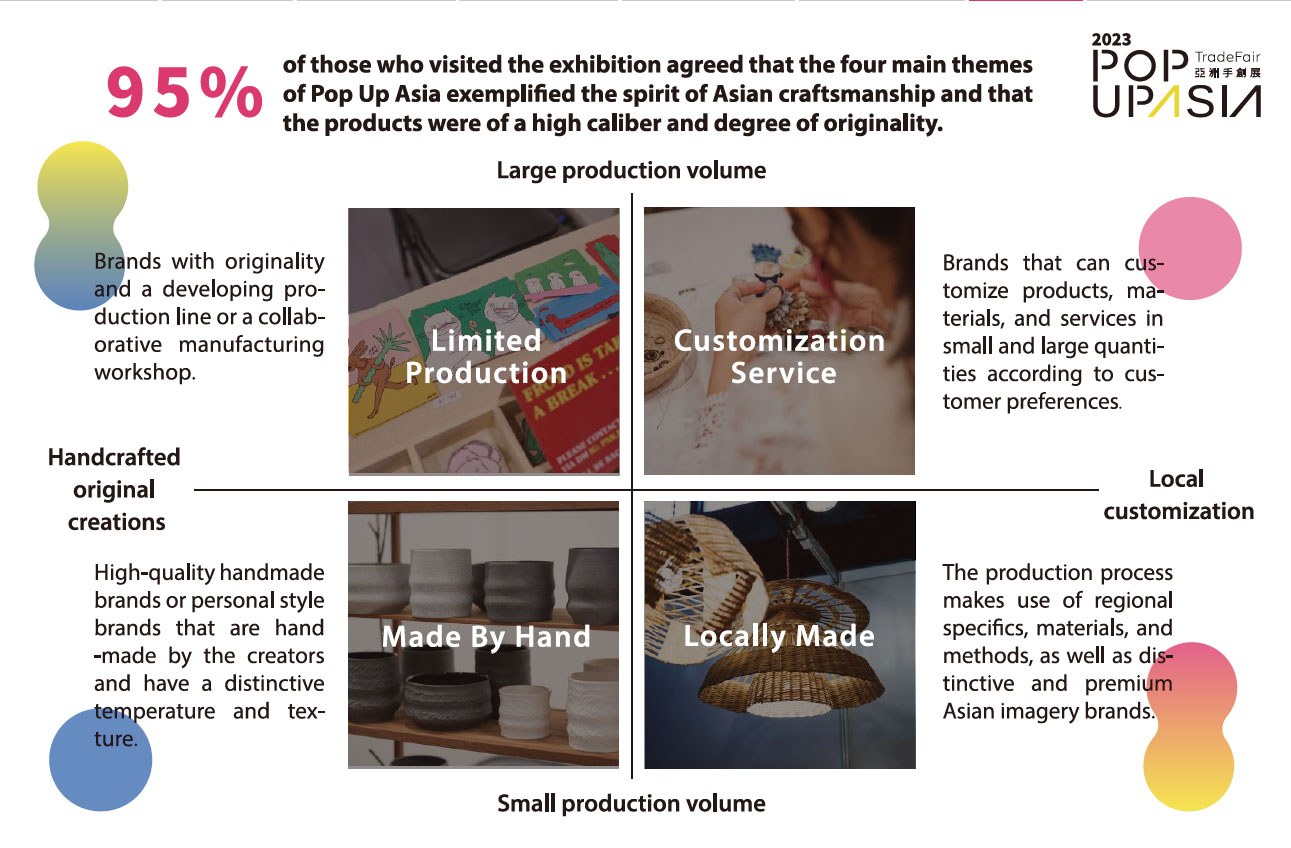 Small scale/personalized emerging brand/ individual creator
◆Brand type: Individual creators who want to develop a personalized brand and have a small range of product lines, or exhibitors who want to focus on creation and customization experience, can present their unique creations to expose their brands at the Fair.
◆Product categories: Handmade quality brands, locally-made crafts.
◆Suggestion: I'M Exhibition Area
With the diversity of Asian culture on its core, this section focuses on individual creators and original brands. The products are displayed in a way to highlight the brands' core values.
◆Exhibition hall: Warehouse No. 5 of Songshan Cultural and Creative Park
◆Booth size: 100(W) x 100(D) x 250(H) / Unit: CM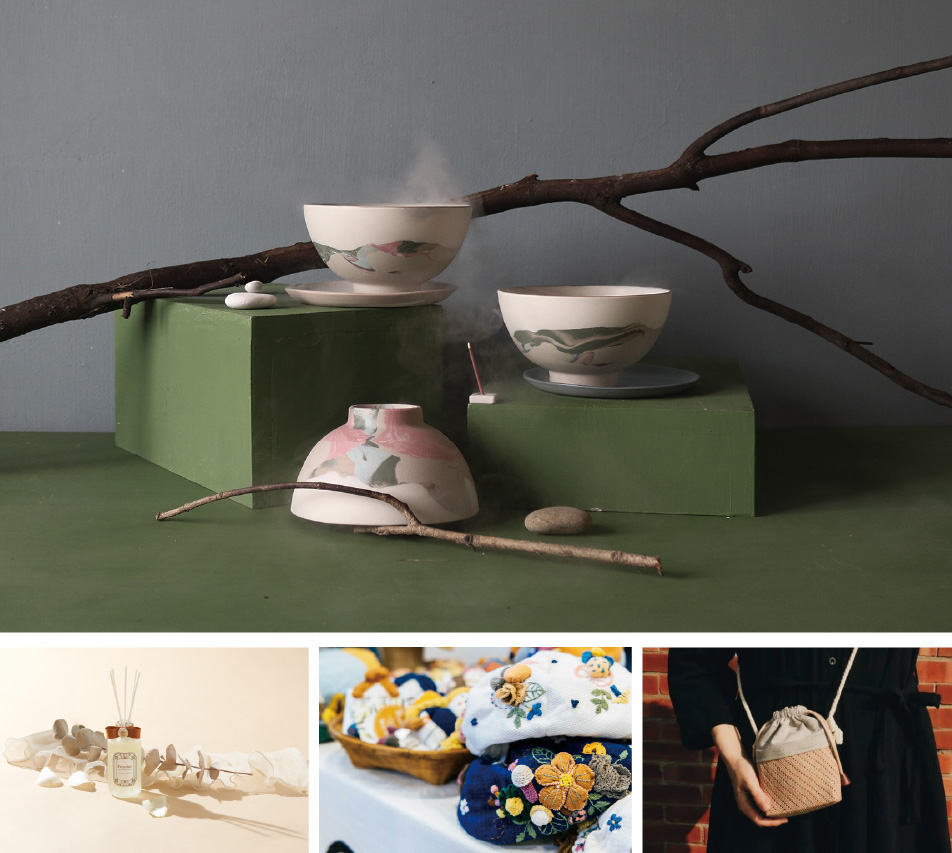 Established products/B2B cooperation/ overseas sales
◆Brand type: Exhibitors who already have established products or business models and want to develop overseas markets or look for B2B can launch new products and conduct business discussion at the Fair.
◆Product categories:
Original creations mass produced and designed, locally-made crafts
◆Suggestion: ASIA NOW! Themed exhibition area
This area offers a selection of high quality Asian brands or select shops. This exhibition hall will feature a variety of themes and scenes to stand out the unique charm of the products.
◆Exhibition hall: Warehouse No. 4 of Songshan Cultural and Creative Park
◆Booth size: 300(W) x 300(D) x 250(H)/Unit: CM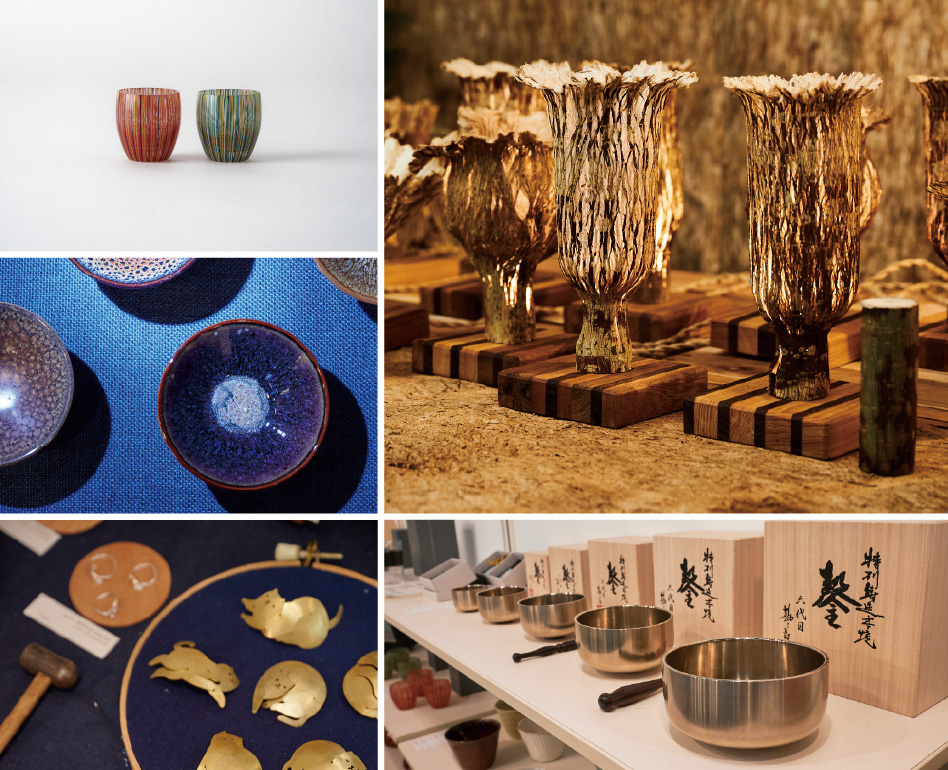 Manufacturer/platform service provider/ tool vendor
◆Brand type: Manufacturer, platform service provider, tool vendor or exhibitors who want to develop new clients or innovative service can test the service content and get feedback from users at the Fair.
◆Product categories:
Original creations mass produced and designed, exclusively custom-made creativity.
◆Suggestion: CO-CREATE exhibition area
This area connects upstream, midstream, and downstream ecosystem collaborative partners to present a variety of usage ways in diverse scenarios and can have visitors experience the products or services to actually feel products characteristics.
◆Exhibition hall:
Warehouse No. 3 of Songshan Cultural and Creative Park
◆Booth size: 300(W) x 300(D) x 250(H)/Unit: CM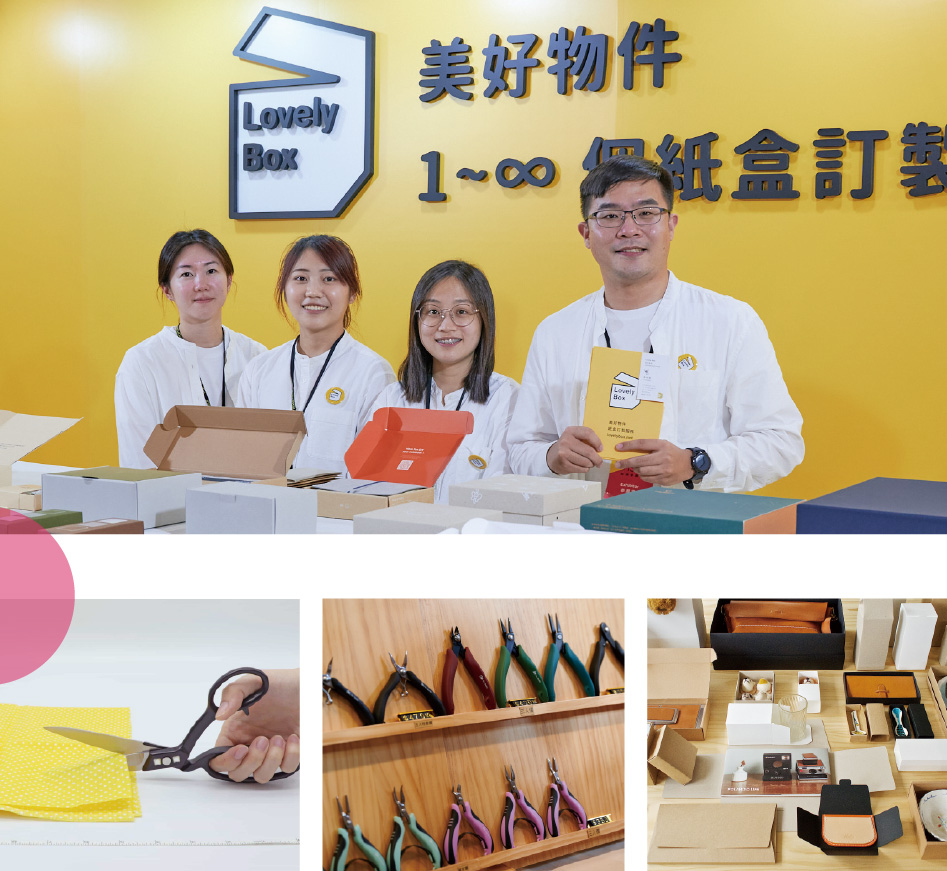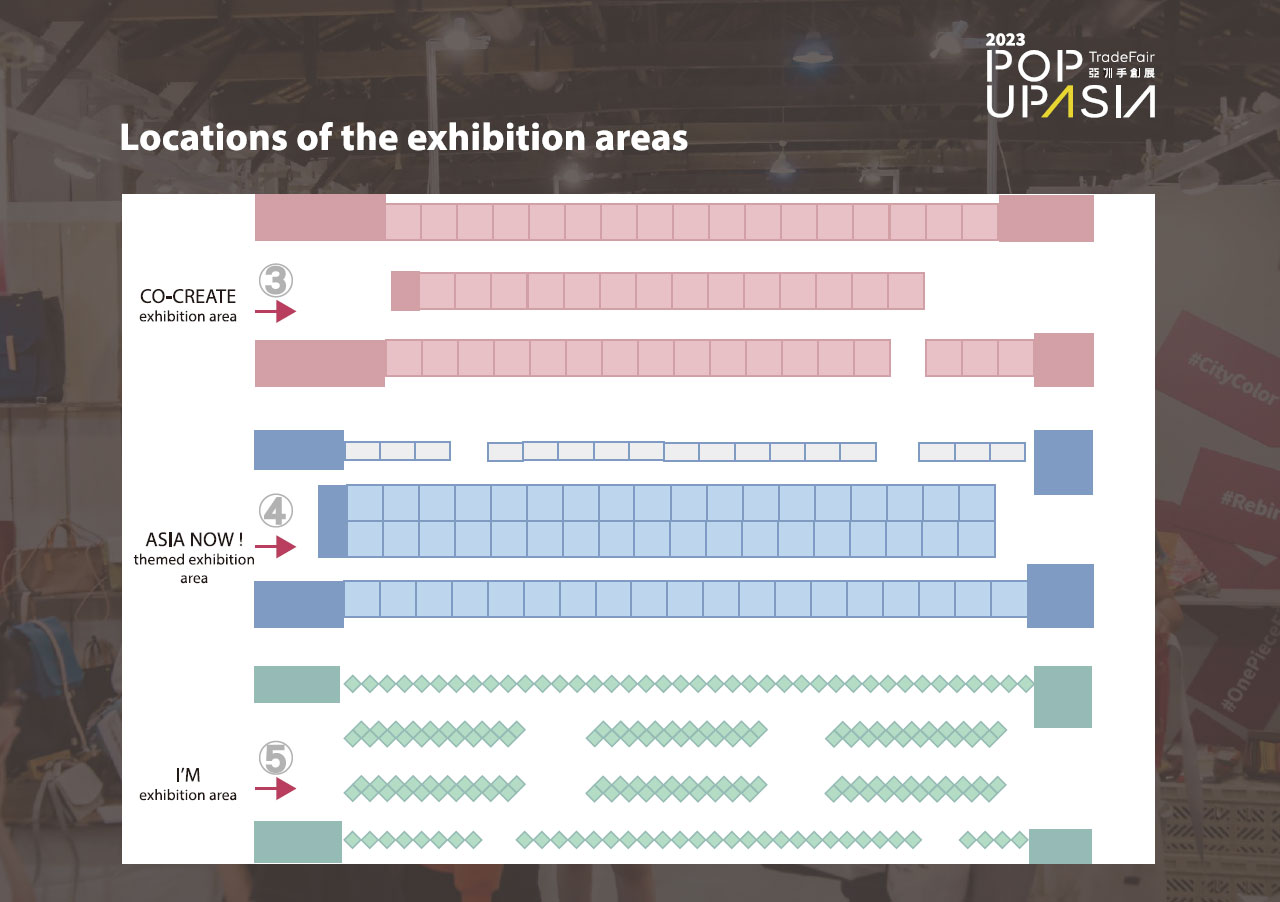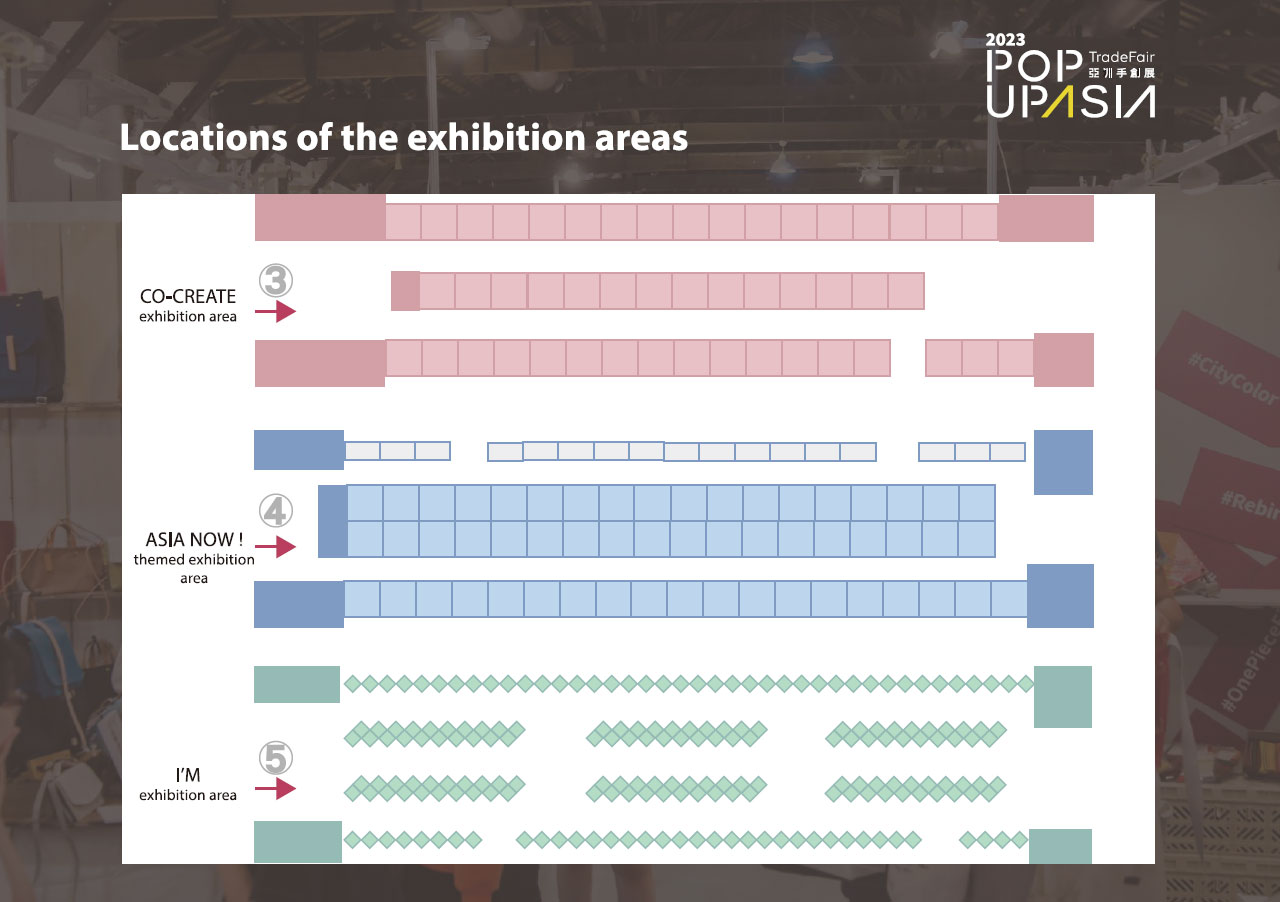 How to become a brand exhibitor at 2023 POP UP ASIA Trade Fair?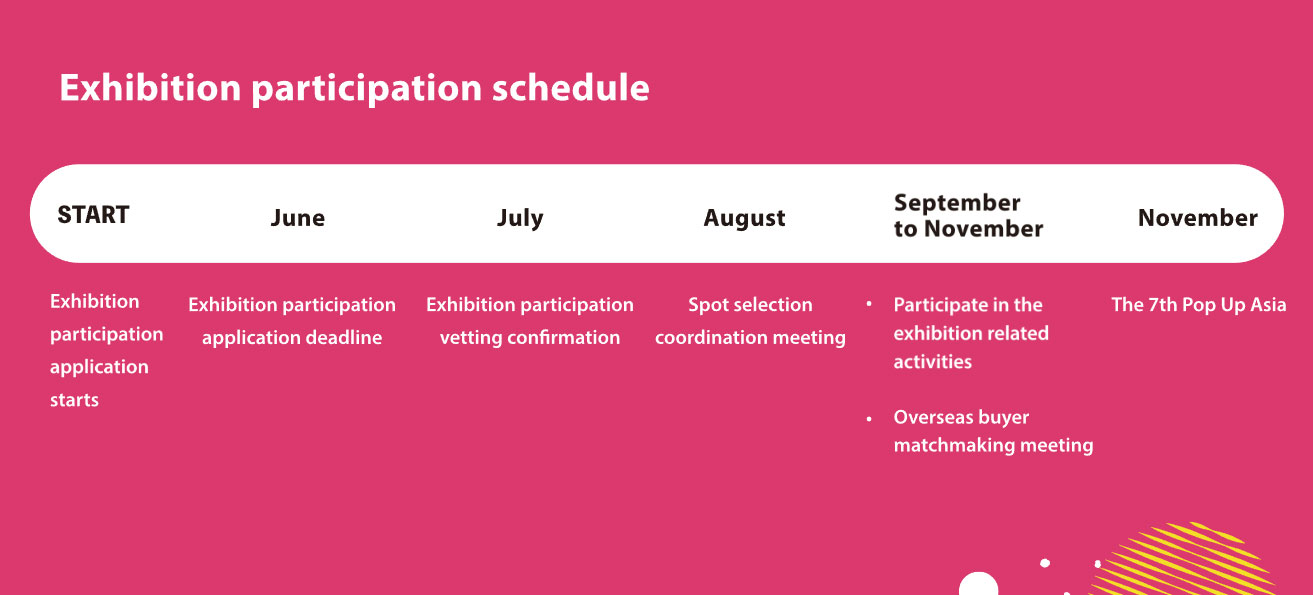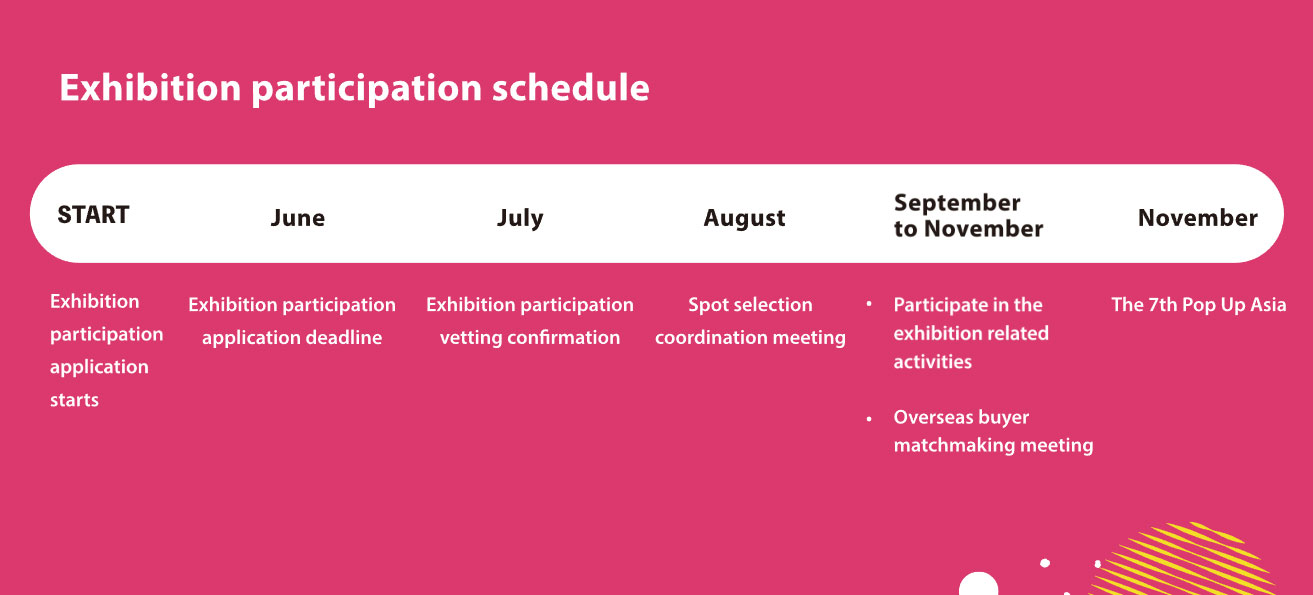 Registration and review Process
1. Get the registration brochure
Fill out the form to obtain the brochure for free
2. Final confirmation and pay the registration fee
The application brochure will be sent to you by e-mail. When you are sure for attendance, please click the registration link in the e-mail and pay the $600 registration fee online for finalizing the registration.
3. Submit your brand profile
After the registration fee is paid successfully, you will receive a successful registration letter attached with the official 'Exhibition Application Form.' Please fill in your company data, brand information and business matchmaking needs, so that the selection committee can get to know your company and brand to understand the business goals you want to achieve.
4. Review & Selection
The selection committee, composed of professional platforms, channels and POP UP ASIA committee, will review those applicants in the aspects of uniqueness, quality, and market potential to do the final selection. The result is expected to be announced on Thursday, July 20, 2023.
5. Pay the booth fee
When your brand passes the final review and selection, please complete the payment of the booth fee by Monday, July 31, 2023. Those who pay first will have the priority to choose the booth location. If the booth fee is not paid by the due date, it will be regarded as abandonment of attending the Fair.
6. Negotiation of the booth location
The final coordination of the booth location is expected to be executed on Thursday, Aug. 31, 2023.
The exhibition will take place from November 16-19, 2023 at Songshan Cultural and Creative Park, warehouse No. 3, 4, 5.
2023 Theme of the Fair: Be Original, Dare to Create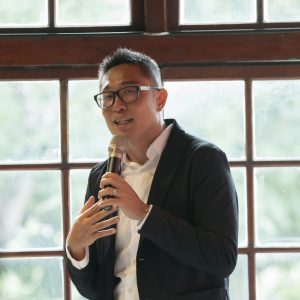 Jerry, founder of POP UP ASIA: Challenge what you didn't know or dare to do before, take different actions, and think about the value of being a human being and the meaning of creation in this era, which is just the way, 'Be Original, Dare to Create.'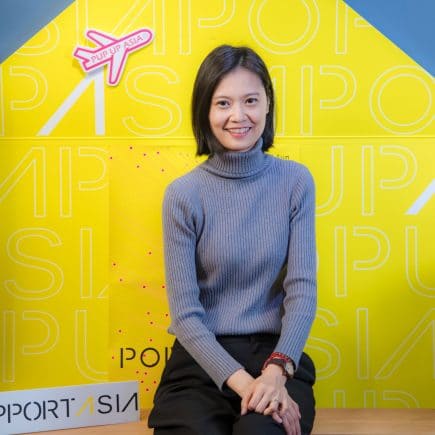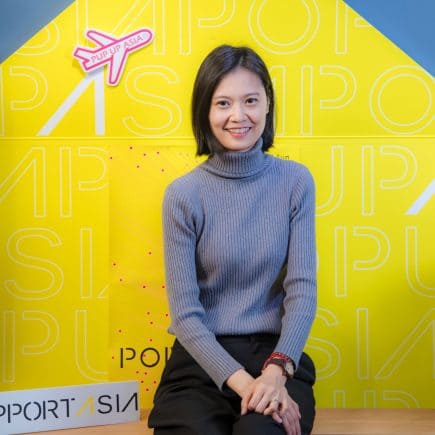 小麥, Executive Producer of POP UP ASIA: Dare to dream and dare to imagine. POP UP ASIA create you an imagination beyond 'being a handcrafter'. To break new ground and to create. "Be Original, Dare to dream" is to be more courageous to create the life you want and the beautiful life you desire.
An original stage to show your original power
The purpose of the theme, 'Be Original, Dare to Create', is to encourage exhibitors to continue independent thinking and innovative spirit as well as expressing their distinctive value bravely in the creation process. In this era, everyone has their own unique talents and specialties, as long as they are brave to explore and devote themselves to which, that can create such values.
Whether you are an individual creator who is moving towards branding, a brand that wants to further develop overseas or B2B markets, or a own brand which wants to break away from the traditional factory framework to seek more buyers or distributors throughout cross-industry cooperation, you will find more original power and possibilities at the POP UP ASIA Trade Fair. This is an excellent platform for you to express yourself and expose your brand.
An start-up networking that grows together
POP UP ASIA Trade Fair is not only a platform to display works, but also a networking that encourages creativity and expressing original ideas. Here, you can interact with people from various areas to share your inspiration of creation and technics with them, and you will learn and grow together.
We believe that everyone has his own creativity and potential, as long as they are willing to challenge themselves and continue to learn, they can create amazing works and transform them into practical objects in life or unique works of art. For the reasons above, we invite all of the creation enthusiasts to dare to create and express themselves together with POP UP ASIA, so that creation becomes a must part of your life more than just an interest. Challenge yourself and support each other with creators from all over Asia to make your creation journey more fruitful. Join us! Let's take challenge and support each other to turn your love into a living!
---
2023 7th POP UP ASIA Trade Fair is waiting for you!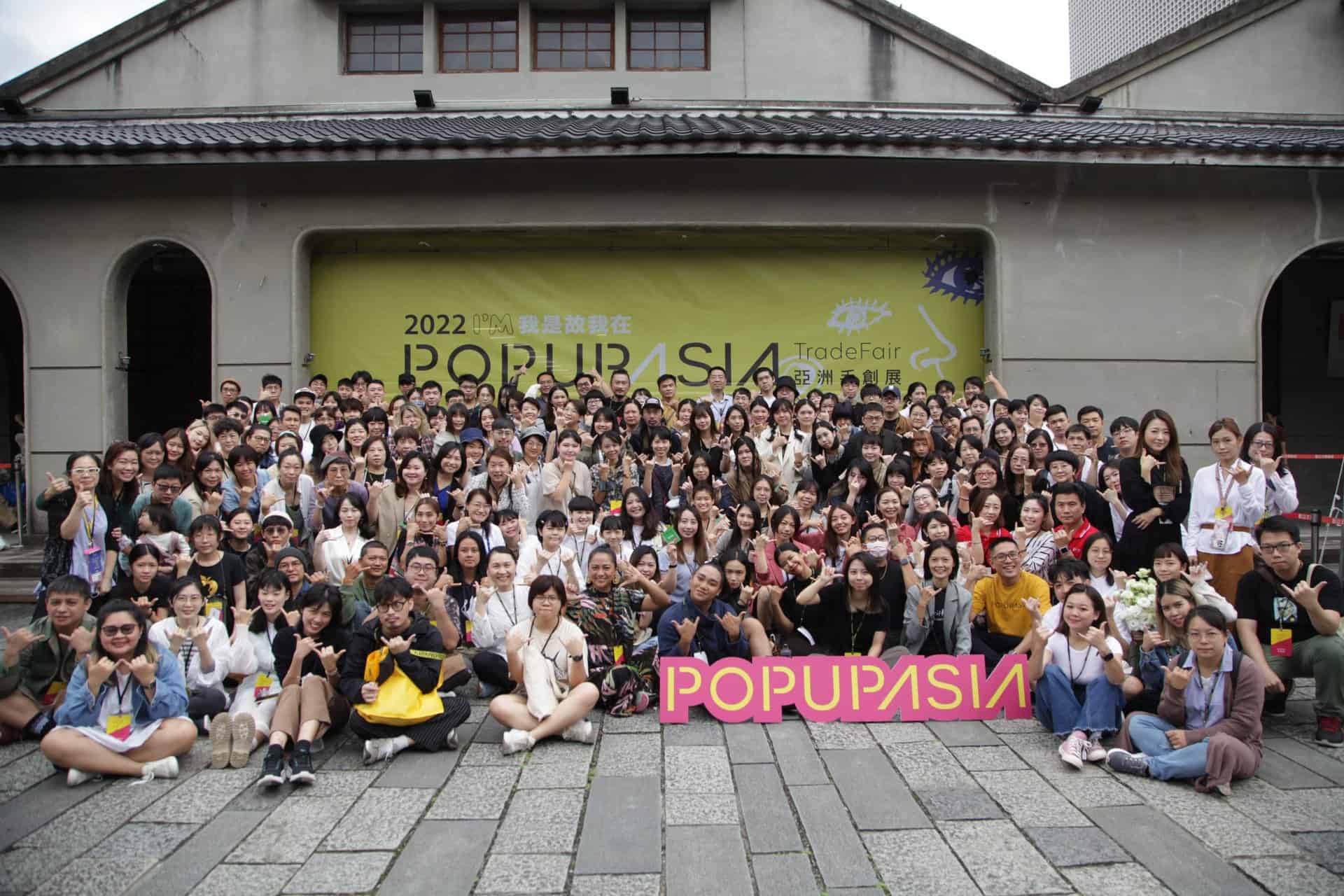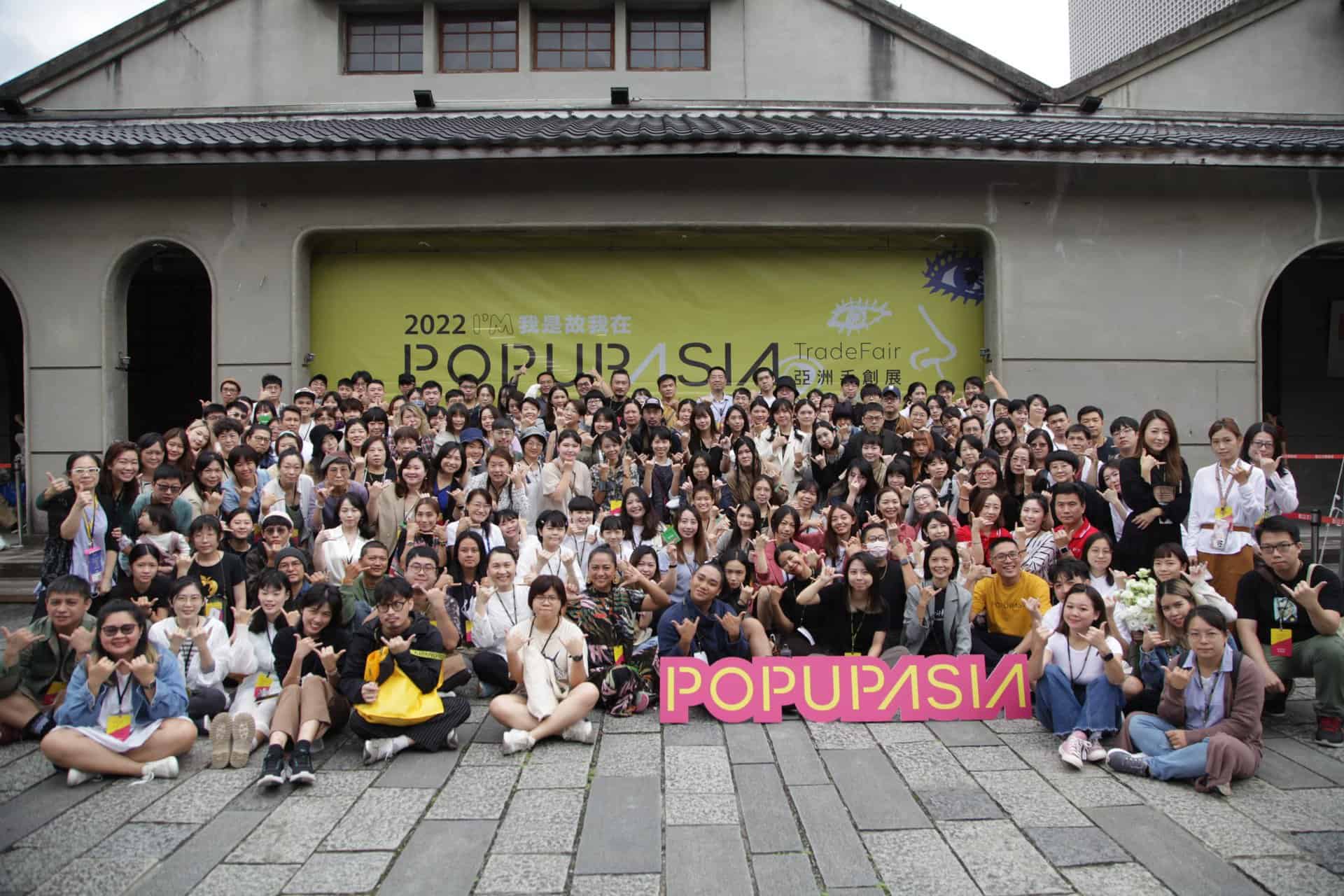 If you have a high-quality hand-made brand or a unique and original personalized emerging brand and you want to cooperate with high-quality business partners, suppliers or are in contact with overseas sales channels to increase brand exposure, the POP UP Asia Trade Fair will be your best choice in Asia. At this B2B2C exhibition, in addition to the potential B2B corporates and buyers joining, there will also be consumers full of passion for life giving you face-to-face feedback. And more importantly, you can talk with various Asian brands and platforms to catch up with the first-hand market information.
Exhibition date: 2023/11/16-11/19
Exhibition theme: Be Original
Exhibition hall: Songshan Cultural and Creative Park, warehouse No. 3, 4, 5.
For detailed information such as the map of the exhibition location, hardware equipment, important notes, etc., please download and read the brochure.
【More Information】
◇ How to apply and register as an exhibitor for POP UP ASIA Trade Fair?
◇ What unique opportunities does POP UP ASIA Trade Fair offer for brand owners and buyers?